Senior Class Dedicates a Tree in Terry Schueling's Honor
The Senior Class of 2019 planted a tree and commissioned a plaque in honor of Terry Carle Schueling. Mrs. Schueling was a 3rd Grade teacher at D'Hanis Elementary for many years as well as a softball and Little League coach. The Senior Class of 2019 was the last class she taught before retiring.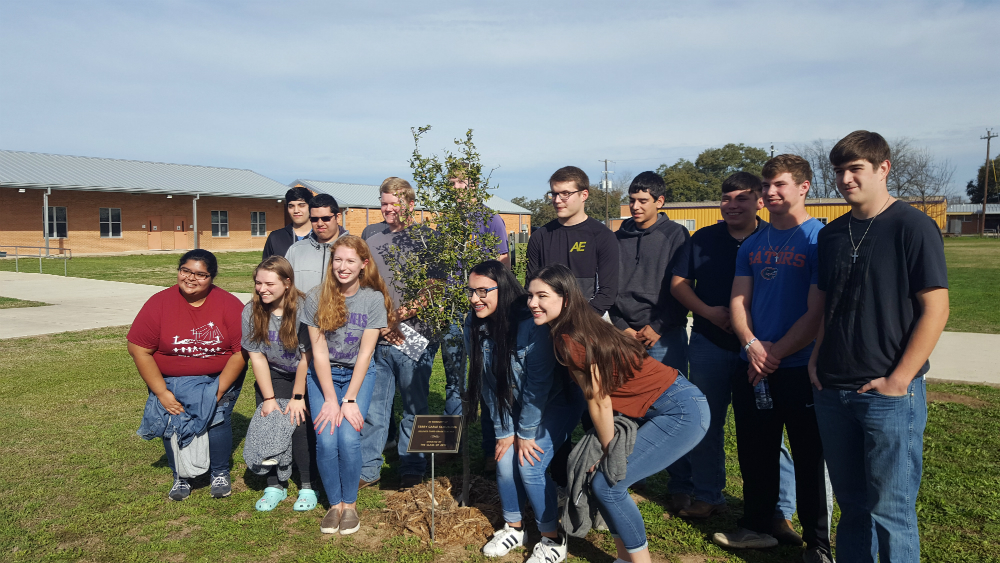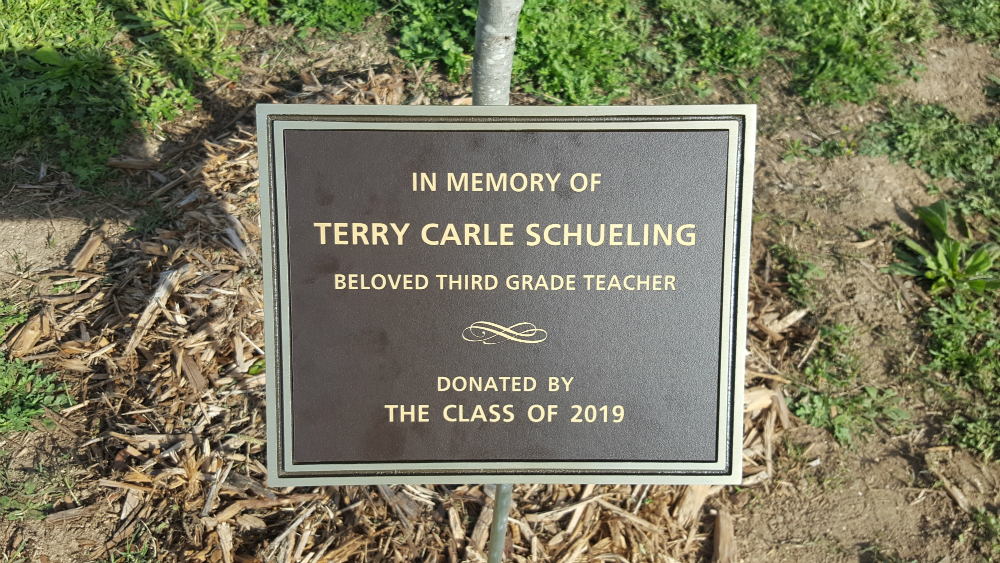 Pictured in the dedication ceremony with the Senior class are her family members.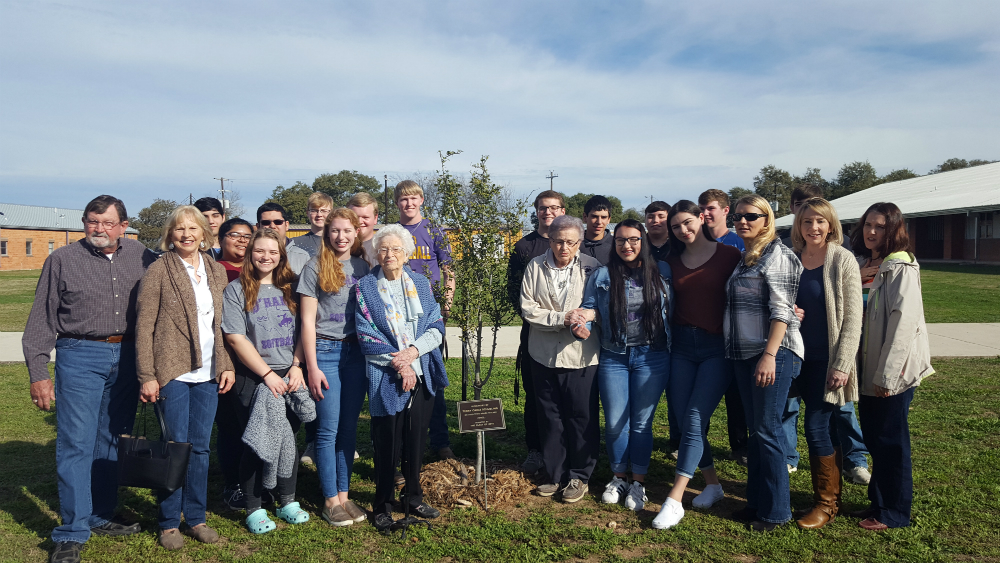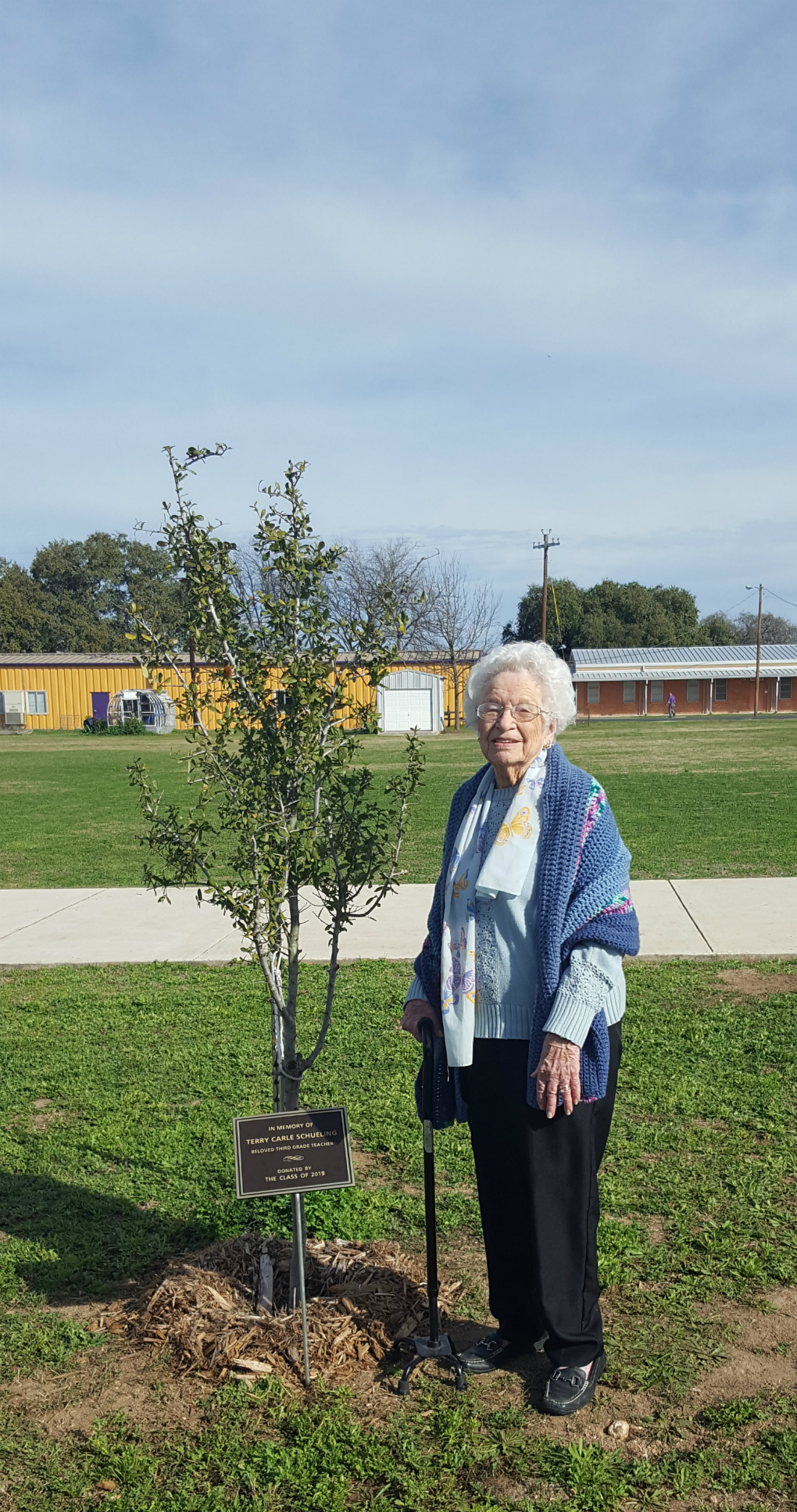 Mrs. Schueling was a integral part of the school and the community. The Senior Class wished to honor her memory and shared many personal memories of time in her class during the dedication ceremony.