JH and HS Winners were drawn
D'Hanis High School is focusing on attendance this year. Each six weeks, students with perfect attendance are invited to a pizza party and given tickets to be entered into a drawing at the end of the semester for prizes.
Three winners were chosen from both the Junior High and the High School. Students received a gift certificate to Wal-Mart.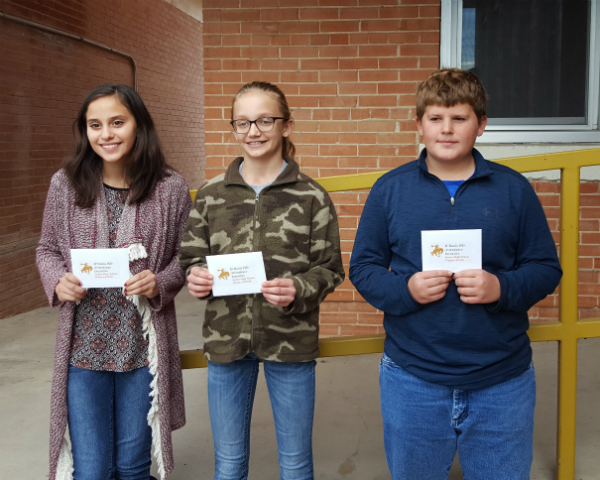 JH Winners: Sierra Reyes, Jaycee McDaniel, and Kyle Burrell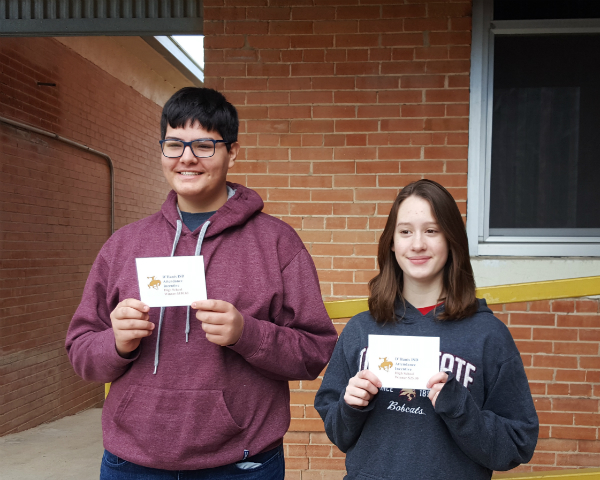 High School Winners: Montaro Rodriguez, Rebekah Rhodes, and (not pictured) Natalie McFadin